*Contains Adult Material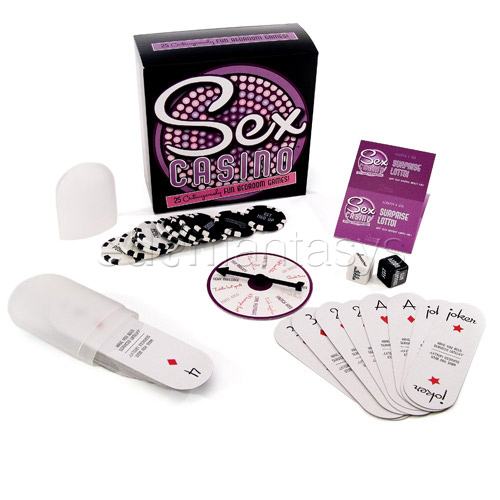 Theres a website that will tickle your fancy, whether you're a couple or single. If you're looking for products to bring you and your special someone a little closer, or something to play with on your own, EdenFantasys is bound to have it. This adult shop contains oils and lubricants to bring out your inner passions. Sex toys to let you get really crazy. No need to be shy, we're all adults here ;-)
There are wonderful smelling candles to fill your house, and senses. Some of those candles can even be melted into a massage oil. Wedges to help you get that perfect angle every time.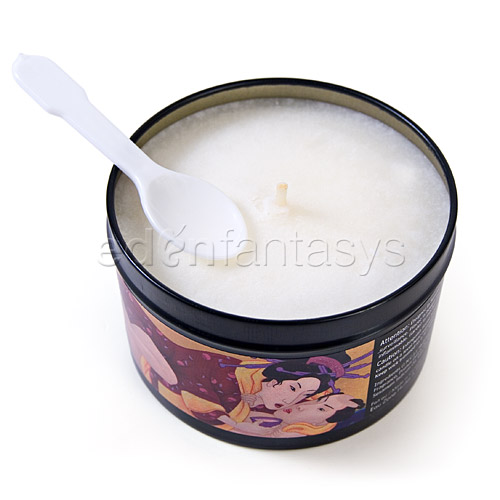 A wide range of games, for a new kind of games night. Erotic movies to get you in the mood, or show you the ropes. Sex swings, sexy costumes, and of course adult toys. The real meat and potatoes of any adult shop.
I think our favourite thing we own is the Carnal Pleasures Collection. Inside the decorated tin you will find a massage cream that smells awesome, an oil that makes your special spots hot with breath, an erotic massage oil, a desensitizing cream, and this incredibly drying dust with feather tickler. The desensitizing cream can be used to hold your man over, or something as simple as applying to your temples when you have a headache, or use before/after waxing. The drying dust tastes delicious , or can be used between your legs to avoid that rash we all know so well. You would be surprised how many products you would end up using as double duty.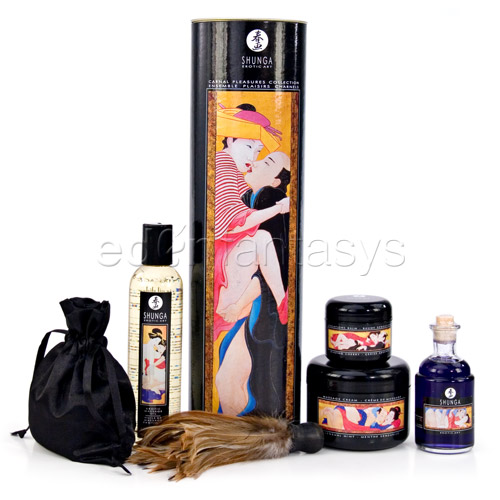 Worried your neighbour will know what you ordered? No need, EdenFantasys ships all orders in a plain brown box. You secret is safe with them. Have a question about a certain product? They have live chat, either customer service to help with order and shipping related questions, and Sammi, a sex toy reviewer. A promotions link at the top to help you take advantage of all the deals you can. You can even watch video reviews on certain products. EdenFantasys has a new group on Facebook, EdenContests, a place just for bloggers to promote their contests and giveaways.
EdenFantasys is giving one lucky ABC's of Life reader a $25.00 gift card to spend on their online website. I won't hold you back any longer from getting a look at their site, and planning on what you would love to spend your gift card on.
************CLOSED*************
------------------------------------------------
Wanna know how you can enter to win this?
2. Subscribe to ABC's of Life (Left side, under followers) 1 entry
4. Visit EdenFantasys and pick what you would like to spend the $25 on 1 entry (can be done daily)
5. Blog about this and post the link back here 1 entry (can be done daily)
6. Grab my button
*When entering, write that you follow, subscribe, joined ABC's of Life on Facebook, and what you would spend your gift card on in SEPARATE entries* Giveaway will end December 10th 2010 at midnight
Open to Canada & The United States