I was having one of those days today. You all know what kind of days I'm talking about. I hit my emotional plateau at around 3pm today, and have just been waiting for bed time tonight lol. I have a toddler at home, an almost 3 year old to be exact (in April) and a brand new puppy Boston Terrier. Now anyone who has ever had one of these, or had friends with one of these will tell you together, they are both a heart attack waiting to happen. Both adorable, cute, snuggley, annoying, and neither of them listen. So that was my day today.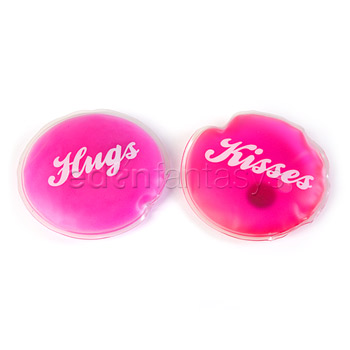 Today is one of those days where I could really use some help to unwind and relax. If you've never had the pleasure of getting to play with and be massaged with one of these, you are missing out. This is the
Hot Love sensual kit
from EdenFantasys. These little pillows have a disc in them that you snap back and fourth, then a chemical reaction happens turning these pillows all nice and warm. These are great for giving massages, very relaxing. Also great for tummy cramps, or those cold nights you just need something to heat you up. These are super cheap, the kit will only cost you $9.99 usd, which is amazing.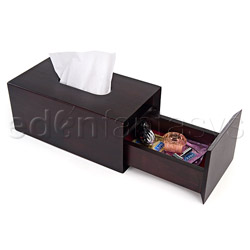 If you have a little selection of toys and lubes that you love to keep handy beside your bed, but don't want your family seeing it displayed, EdenFantasys offers a selection of keepsake boxes. This one is the
ToiTssue
, it looks just like a nice wooden tissue holder, but holds much more than that :-P This is perfect to fill with all the goodies you'll pick out while searching through
EdenFantasys
' website.
If you have a facebook account make sure you like
EdenFantasys
. They have discounts they only give to their facebook friends, they have giveaways, and post reviews. Once they reach 4000 likes they are going to have a giveaway for a $100 gift card!!! Imagine all the things you could buy with that.....